FIRE PUMP SYSTEM
Packaged fire pump systems combine all major equipment and accessories onto a single skid.
These systems greatly reduce the field construction and costs required to get your facility up and running quickly.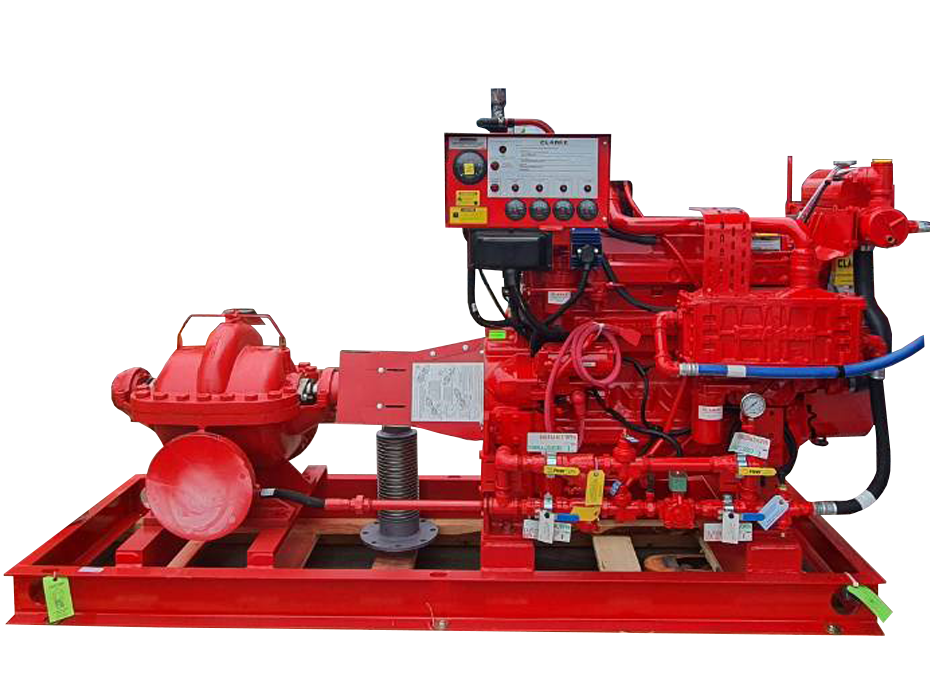 Benefits
The Power of ONE — packages are engineered and assembled by a highly experienced team that is specialized in fire pump systems.
ONE source for a streamlined supply chain, no need to coordinate multiple vendors

ONE dedicated project manager throughout the entire process from initial design to startup

ONE highly experienced design team

ONE specialized assembly team

ONE documentation package for all of the equipment

Peerless Pump is an OEM fire pump packager, giving us complete control over the pump and skid design

All equipment and accessories are mounted on a common base, ready to install upon arrival at site.

Assembled in a controlled environment, avoiding weather delays associated with field construction

Ensures that all components are compatible and installed correctly

Eliminates complex and costly field installation issues associated with component system installations.